31-12-2014, 04:35 PM (This post was last modified: 10-02-2019, 11:55 AM by MangaD. Edit Reason: Occam, Alexander and Abbot's identities )
Alright fellas, these spoilers are about 1 year old, so you might have already seen them. Nevertheless, I shall post them here, and I will also give some personal opinions on the subject. :)

As the title implies, these are spoilers for the next HF version, which I deduce to be 0.8. Although it could not be so, depending on how the HF development is progressing.

Story 8 script is completed, but Marti is still working on the in-game progress, designing characters, backgrounds, new features, etc. Also, story 8 will be a flash back.

As of now, the new characters that will certainly appear in the next story, not necessarily as playable characters but anyway, are - Lincoln, Super Lincoln (Uppercut called: Final Dragon), Sabrina, Trevor, Trevor Ex (Armor form), Occam (Dragon's King), Abbot (A Dragon's Sorcerer), Alexander (Phoenix's King), Younger Saws (General that appeared in stage 7), Younger Yaga (Black beard and hair), Baby Lucas, Child Leo, and Demon King Azrael.
Quick catch up:
Lincoln and Sabrina -> Lucas' and Leo's parents.

Trevor -> Legendary swordsman of the Phoenix Tribe.


Occam, Abbot, Alexander -> Err... I forgot. :P



Azrael -> The Demon Lord, main antagonist of the HF story mode.

Starting with Marti's drafts: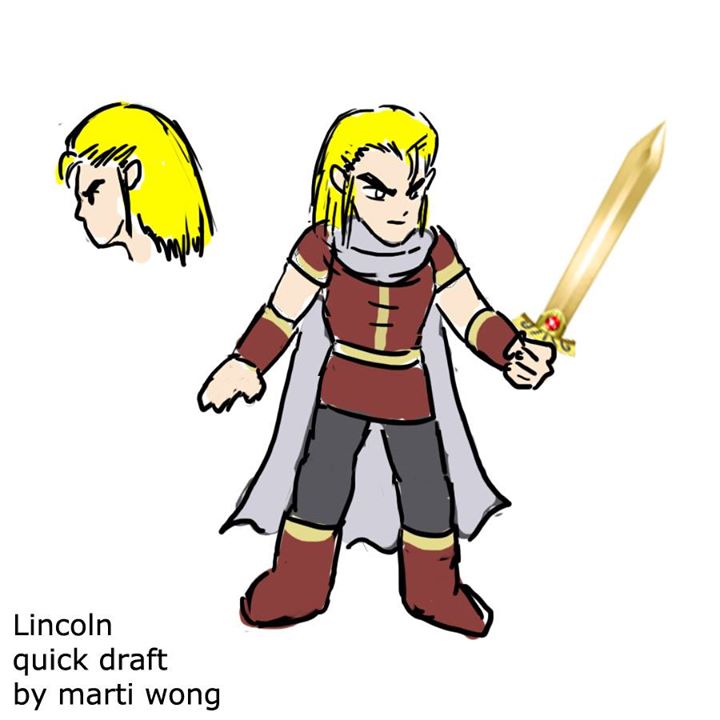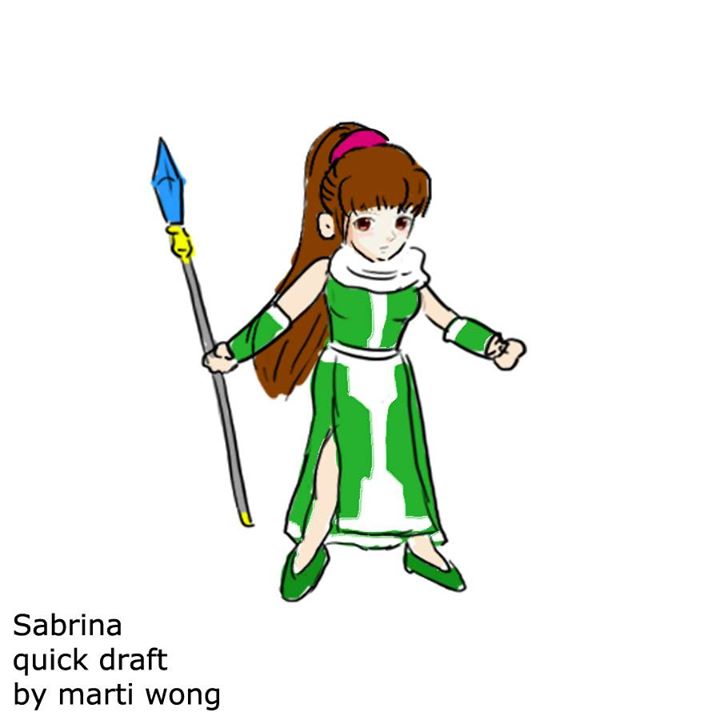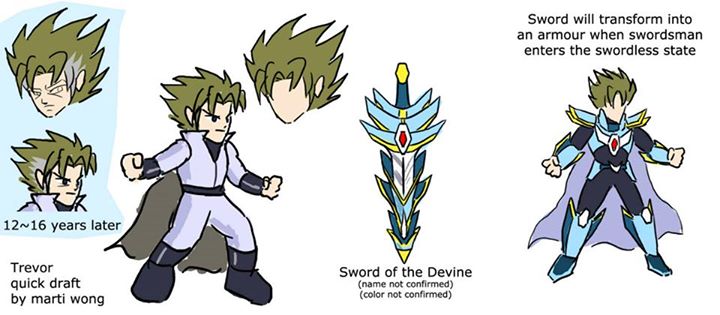 From the looks of it, and here I state the obvious, Lincoln will yet be another swordsman, in the same way that are Lucas, Leo and Swordsman Eason. But of course, I expect him to be the strongest of them all.
Sabrina, holding what appears to be a wizard staff, will most probably be another magician, in the same category as Taylor and Sinan. Judging from the spells that the current magicians have, Sabrina will certainly have one or more healing spells. I strongly suspect she will be very similar to Jan from Little Fighter 2, where she heals all of her allies with one spell. It couldn't be more fitting for a character with her looks, she definitely looks like a support character. I pretty much doubt that she will be any stronger in combat than Sinan or Taylor, could be even weaker.
As for the other spells Sabrina will have, only Marti can tell. :P
And the most intriguing of them all, Trevor. Now, this one clearly resembles Louis from Little Fighter 2. For those who don't know, Louis is a character who wears an armor, and when things start getting weary, he has the ability to take it off, sacrificing his armor protection in order to gain more speed and a weapon. Unlike Louis though, Trevor seems to be the other way around, where his sword transforms into an armor when things start getting out of hand, and so he enters the swordless state.
For those who don't remember the explanation given at stage 7 about the "Theory of the Four Swords", composed by the "Ultimate" swordsman, Trevor, here it is:
Quote:Legge: In his theory, he divides the skills required to reach each level from the basics to advance.  1. Energy Control, 2. Sword Control, 3. Body-Sword integration, 4. Swordless
Eason: "Energy Control" refers to knowing how to build up, manage your inner energy (chi) and to use that inner energy to influence your own movements.
Eason: "Sword Control" is where you learn to channel your energy through your weapon, allowing you to use projectiles from your blade.
Eason: In "Body-Sword Integration", your blade becomes a part of you. You become the blade. It's like a limb at this point.
Eason: In "Swordless", you no longer require a weapon.  You become the weapon, and any form of sword use the enemy executes, you can predict.
In-game characters: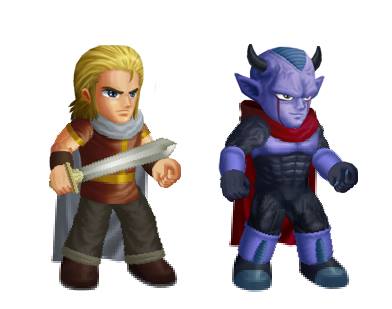 Well, where should I start...
Lincoln clearly is Lucas and Leo's father, I imagined him a little bit older, but it is only natural that he'd turn out to be this way, considering he died when Lucas was still a baby and Leo very young to remember him (I think?).
Azrael is just lol, except when you will have to fight him that is. In this form, he clearly resembles Captain Ginyu from Dragon Ball Z. However, just like Frieza, he appears to have more tricks up his sleeve (does he even have a sleeve?

).