News
Details

Written by:

MangaD

Hits: 1558
Marti Wong, the creator of Little Fighter 2 and Hero Fighter, has just published a letter today to all the Hero Fighter fans out there. Now we know what may be in store for the game.
Letter to players of Hero Fighter (HF)

I haven't left a message here for a long time. Thank you for your continued support of this game for years. Thank you very much to the administrators of the Hero Fighter facebook group. They have been managing for more than 10 years without asking for anything in return. Special thanks to Chris, David G, David Piper (Red), John, Travis (names are in alphabetical order).

Since I announced the making of the LF2 remastered version, every day I received messages from Hero Fighter (HF) players asking me when I will continue to make HF...
Details

Written by:

MangaD

Hits: 1276
Hello heroes!
Marti has opened a Patreon account on 29 May 2021. You can now support him through this platform and keep up to date with any LF2 announcements.
In order to make Little Fighter more attractive to new players (2000s and 2010s born generation), increasing its chances for a longer-term future, Marti has invited a professional artist, K. Chung , to redesign the LF2 character's style. You may vote for your favorite style here. Marti already has a preference in mind but he wants to see if the public accepts it.

Details

Written by:

MangaD

Hits: 2464
Exciting news! On 4 April 2021, Marti Wong, the creator of Little Fighter 2 and Hero Fighter, has announced on his social media platforms that he is working hard on the Little Fighter 2 remastered version and shared his redesign of the first character, the iconic Davis!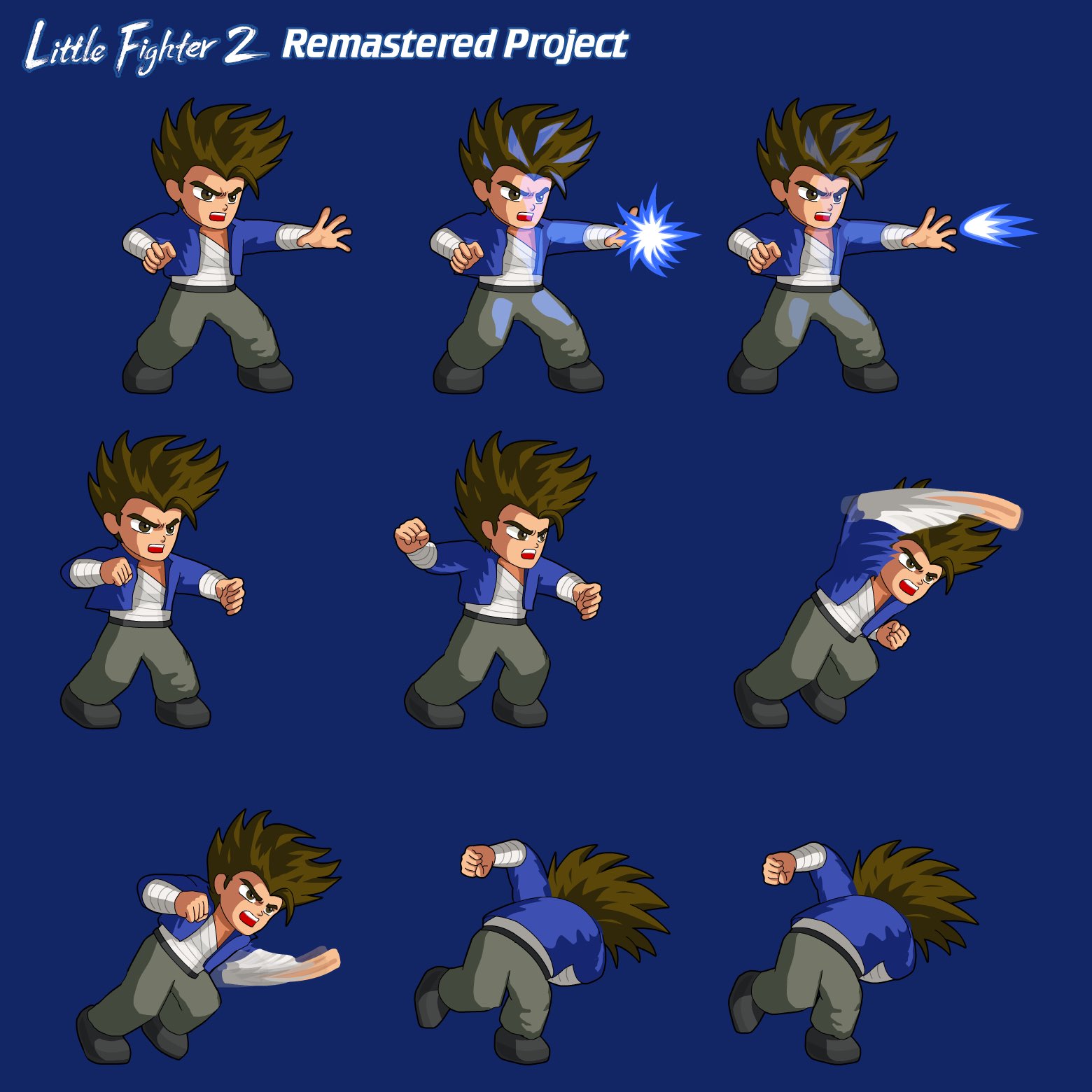 Sources: Facebook, Instagram, Twitter
Details

Written by:

MangaD

Hits: 1045
This is only a short notice. If you wish to support the game's author, Marti Wong, in order to motivate him to continue this project, you may send money to him via PayPal—send it to the e-mail: This email address is being protected from spambots. You need JavaScript enabled to view it..
Also, a bug has been fixed with the Hero Fighter X APK provided on this website. The game would still crash on some devices, but it should be working for everyone now. Enjoy!
Details

Written by:

MangaD

Hits: 2743
Hero Fighter X now works on recent Android versions, has full version enabled for everyone (this means no more level caps, energy and gems), and all heroes can be unlocked by progress—without a need for referral codes. Moreover, I expect to release a new version of Hero Fighter Workshop later this year, that will support Hero Fighter X. This is all for Android. iOS is not changed. Since this repackaged APK is not official and is not published on Google Play, you may get a warning on your mobile that the source is not trusted. Putting it simply: if you trust me you can ignore this warning. You may download the repackaged APK here.
Note: If you get the error "There is a problem parsing the package", check out the end of this article for possible solutions.
Why have I done this and why it was necessary:
Recent Android versions: Hero Fighter X hasn't received updates since 2015 and Android versions released after that could no longer support this outdated APK, which shipped an older runtime of Adobe AIR. Thus, the game would instantly crash on Android versions above 7.